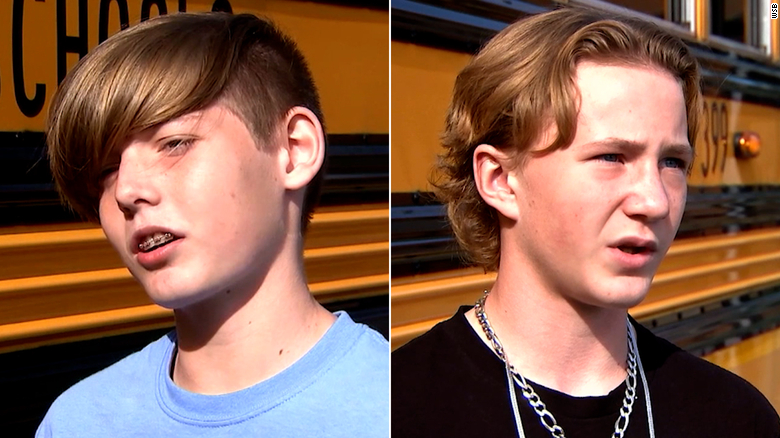 These 2 young heroes saved their school bus driver's life with their calm actions and quick thinking when she suffered a medical emergency while driving the school bus.
They summoned help by calling the school bus dispatcher over the 2-way radio, they set the parking brake on the bus and turned on the flashing lights. Then they shepherded the rest of the students, many of whom were panicking and crying, to the back of the bus and helped to keep them calm.
One of them went one step further. He leaned out the bus window and flagged down a local Pastor who came aboard the bus and led the frightened students in prayer while they waited for medical help to arrive.
The 7th grade young man on the right was interviewed by a local TV station and said – with a certainty far beyond his youthful years – "That was a moment of relief, I think, for [the bus driver] and for us … to know God was on our side."
They were honored for their heroic actions at a school district meeting where their school Principal said, "Because of their quick and decisive actions, a potentially dangerous situation was avoided. The care, respect, and love they showed for [the bus driver] has been incredible…"
The future is in good hands.